Welcome to the New Patient Center for Family Eye Care of the Carolinas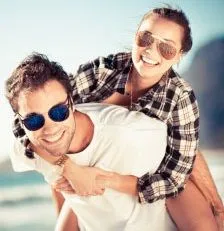 We understand that your time is precious and that you need an optometrist and/or ophthalmologist who is professional, yet convenient for your lifestyle. In order to make the transition to our office smoother for you, we have created a New Patient Center with everything you need to get started.
In an effort to make you more comfortable when you arrive at our office and to streamline the new patient process, you will be able to complete all the necessary items prior to your first visit. At Family Eye Care of the Carolinas, we strive to make sure the time we spend with you during your visit is quality time.
Thank you for choosing us, we look forward to seeing you.
Family Eye Care of the Carolinas in Aberdeen accepts and files a wide variety of insurance. We currently participate with the following VISION plans:
We currently participate with the following MEDICAL plans:
Aetna
some BCBSNC ( ONLY BlueAdvantage, Blue Select, BlueCare, Blue Options, Blue Value, ClassicBlue and NC State Health plan )
First Carolina Care
First Medicare Direct
Medcost
Medicare Traditional
NC Medicaid (limited to Medicaid Direct, Carolina Complete Health, HealthyBlue, UnitedHealthcare Community Plan and WellCare)
Tricare
United Healthcare
Don't see your plan on the list, call us or check your plans website or customer help number. If your policy requires an authorization you will need to obtain one prior to your visit. We welcome your questions on insurance coverage and financial options. We're here to help!
If you have separate vision and medical insurance, make sure you inform staff which one you will be using when making your appointment. If your insurance requires authorizations, make sure to obtain the appropriate one at least 7 days prior to appointment. Services provided without authorization are the full responsibility of the patient.
Please be aware that all co-payments and deductibles are due on the day of service. A $20 statement fee will be applied to any account where co-payment, deductible, and/or non-covered services charge is not paid in full at check out on the day of service.
For your convenience, we also offer various alternate payment methods for vision services rendered:
Credit Card: Visa, MasterCard, Discover, American Express
Check
CareCredit